GWS
Solutions for your 
automotive business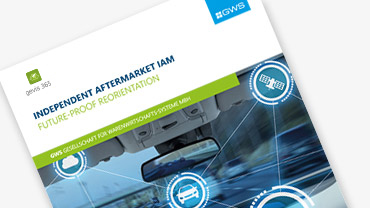 "Future-proof reorientation in the automotive parts wholesale trade"
The independent aftermarket sector is in a state of upheaval. In order to survive in an increasingly tough competitive environment and to be technologically equipped for the future, independent automotive parts wholesalers must react to the changing conditions in the automotive industry.
You can read in our whitepaper what the conditions are for this and how this can succeed with an ERP solution for the automotive industry.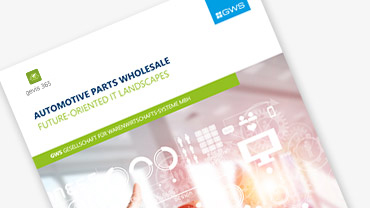 "Future-oriented IT landscapes for automotive parts suppliers"
The upcoming changes in the independent aftermarket require a flexible, scalable and powerful IT landscape. In order to provide future-proof systems, it is necessary to move away from established IT silo landscapes.
By choosing a suitable platform, IT can support future business requirements and the growth of the company.
To find out how to make the right choice and what else to consider, see our Whitepaper.
"More process efficiency for internal logistics in the automotive parts trade"
Logistics in the automotive aftermarket is fast, efficient and well organized. But good is not good enough. The current changes in the IAM call for even more flexibility in the entire logistics processes. Digitalization offers many possibilities here. Those who use these smartly can better serve customer needs and align their system more efficiently and more cost-effectively.
You can read more about how this works in our whitepaper.
Always one step ahead of the competition
How do I recognize new trends in time and how can I align my business quickly and efficiently to stay one step ahead of the competition?
With Business Value Management from GWS, which consists of Enlighten and Business Value Assessment, these questions can be answered quickly and easily as well as presented clearly.
Field report of our satisfied customer SAG
Successful migration to a forward-looking platform: The Swiss Automotive Group (SAG), one of the largest automotive spare parts providers in Europe, has introduced Microsoft Dynamics 365 for Finance and Operations.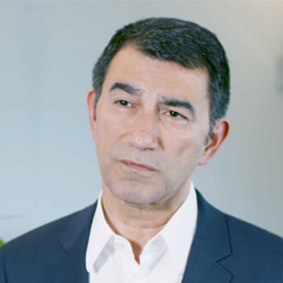 "GWS was always very interested in how our business functions. Our partner's employees shadowed ours closely, observing our day-to-day work to get to know our processes. Eventually our staff treated GWS as if it was part of our organization because they have realized that they can talk to their GWS contacts any time and get help with whatever problem they are grappling with. That is a sign of trust."
Position yourself for the future …
… in the independent aftermarket
and digitalize all processes with an automotive ERP solution. We will support you.
Benefit from the innovative power of a dynamic ERP for automotive industry and convince yourself of our clear and at the same time dynamic and individual industry solution.
Increasingly transparent prices and the market penetration of new competitors present you with new challenges in the automotive parts trade. With a strong partner at your side, you have an overview of all processes (e.g. logistics) and new requirements can be implemented more easily and quickly.
This enables you to digitize and simplify all your heavy processes and to position yourself future-proof and globally competitive. And all this with a comparatively short and agile implementation process for the automotive ERP solution and comprehensive implementation support.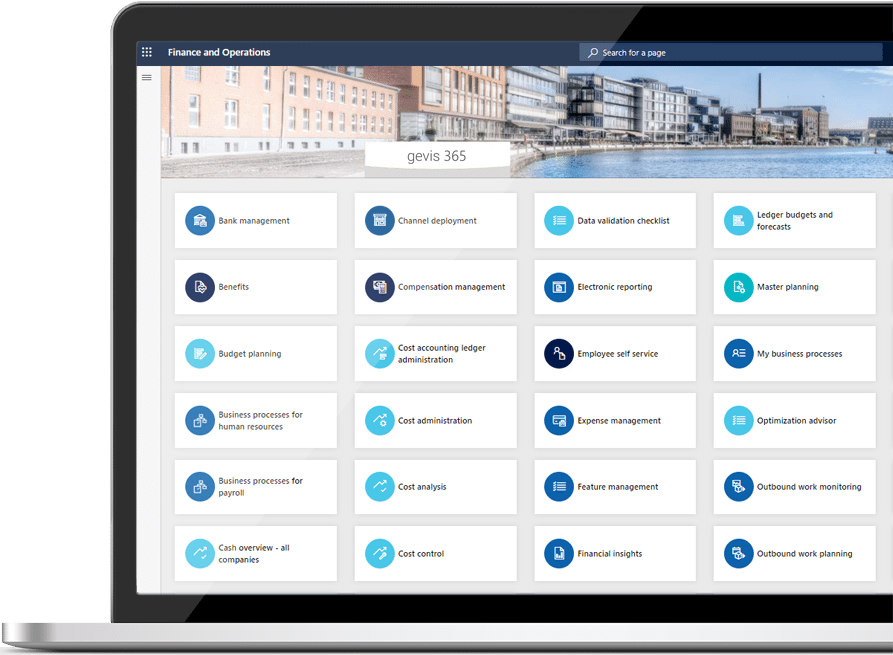 "Over the coming years, the flexibility and adaptability of IT systems will be more critical to our market success than ever. We would not be able to handle these developments with our old ERP solution."
"Our work with GWS during the workshops we held was extremely efficient since this partner already had in-depth knowledge of our process landscape. But what really made the difference was the fact that we were on the same page throughout. That was abundantly clear in the evaluation process"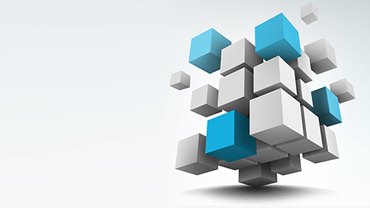 The "GWS Effect"
Faster and significantly more agile implementation of your individual ERP solution for automotive industry possible.
For all who are looking for a solution, not a major project.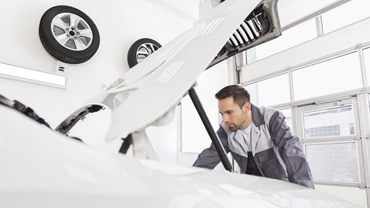 In-depth industry know-how
Expert knowledge of GWS is integrated into a future-proof solution – gevis 365 | Enterprise. Offer the best possible solution for a customer as quickly and flexibly as possible.
The ERP system for automotive industry is designed as a product and offers multiple possible interfaces. Adjustments can therefore be made quickly and easily.
But an individual, extended use is also possible without having to adapt or change everything again.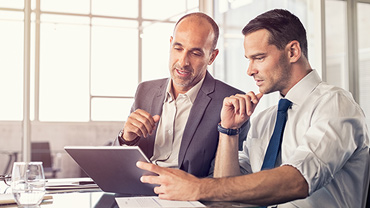 Support and Consulting
You will be accompanied and supported throughout the entire ERP implementation process. This includes the ability of your employees to use the automotive ERP solution sustainably. The customer always comes first, with the goal of making the service a great customer experience.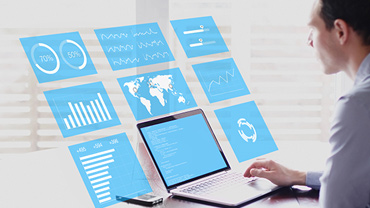 Future ensured by technological platform: Best of Breed analyzed.
Often standard solutions can meet the requirements of the application, but do not guarantee that they are best suited for the individual business processes. GWS succeeds in customizing ERP software for automotive industry for each customer, selecting the best solution from each application area and integrating it individually into the IT infrastructure. It is also a gevis 365 | Enterprise product that is regularly updated. This means for you: update capability despite individualization to ensure global and sustainable competitiveness.
"We can meet any future business requirements with this ERP solution, and are in a position to respond flexibly and integrate new technologies rapidly. This is quite a quantum leap for the organization. We have laid the foundations for better and more efficient processes, and this has undoubtedly led to SAG saving resources and thus costs."
Would you like to contact us?